Grow Your New Patients & Revenue
Top Dentist Search Engine Optimization Agency
JEMSU is a team of passionate Dentist SEO professionals.  We collaborate with dental office owners and practice managers to create comprehensive
SEO strategies that drive organic visibility, traffic, new patients and revenue.  Our deep passion for search engine optimization has driven us to thoroughly study and understand the many aspects of dental SEO that improve rankings and drive organic conversions.  Founded in 2009, JEMSU is one of the highest reviewed and highest rated SEO companies. Contact us today for a free SEO analysis and proposal.
Our holistic approach to Dentist SEO has provided measurable results for everything from small single location dentists to large multi-location dental offices.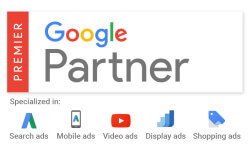 We have assisted various practice types and focuses with our unified processes, allowing us to implement tactics that guide qualified, valuable organic traffic to your website and dental practice. We strive to maximize each business' traffic, leads and revenue and new patient growth with a customized SEO strategy.
Traffic
Increase your organic traffic with comprehensive and dynamic SEO strategies. Boost the quantity and quality of your traffic with a variety of digital advertising options.
JEMSU is passionate about driving qualified organic through comprehensive and dynamic search engine optimization strategies.
New Patients
Convert your traffic into new patients. Conversion optimization is at the core of JEMSU's marketing expertise. We love to produce measurable impact for our clients.
Conversion rate optimization or CRO is a critical aspect of digital marketing.  From landing page design to heatmaps and form analytics, we love to optimize for conversions!
Loyalty
Turn happy customers into powerful advocates and promoters of your business. From 5 star reviews to social shares, happy customers help promote your brand.
In today's hyper social world, turning your customers into advocates with reviews, social shares and word of mouth is a powerful way to promote your business and build your brand.
Dentist SEO
Organic traffic driven by search engine optimization (SEO) is the largest source of website visitors and new patients too many dentists.  We take a comprehensive and dynamic approach to increasing organic visibility, traffic and conversions with powerful SEO strategies.
Local SEO for Dentists
Google Maps and Google Local results are an important part of SEO for dentists that want grow new patients.  We assure your Google My Business profile is properly optimized to achieve maximum local SEO results.
The Challenge:  Design an SEO friendly website for a new pediatric dentist office. Increase new patient acquisitions via organic traffic and paid search traffic. Build customer & brand validation acquiring & marketing 5 star reviews.
Increase in Organic Visbility
Increase in Organic Traffic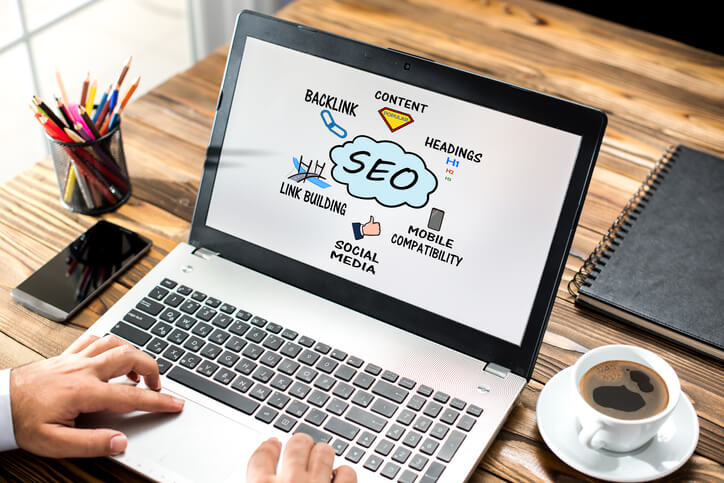 SEO Strategy
Creating a strong dental SEO strategy lays the foundation for growing your organic visibility, traffic and new patient growth.  Our team conducts comprehensive keyword and market research to assure a data-driven strategy is the foundation of your search engine optimization campaigns.
SEO Content Writing
Optimized dental content is critical to search engine rankings. We design, write and integrate custom dentist SEO content strategies that increase your rankings.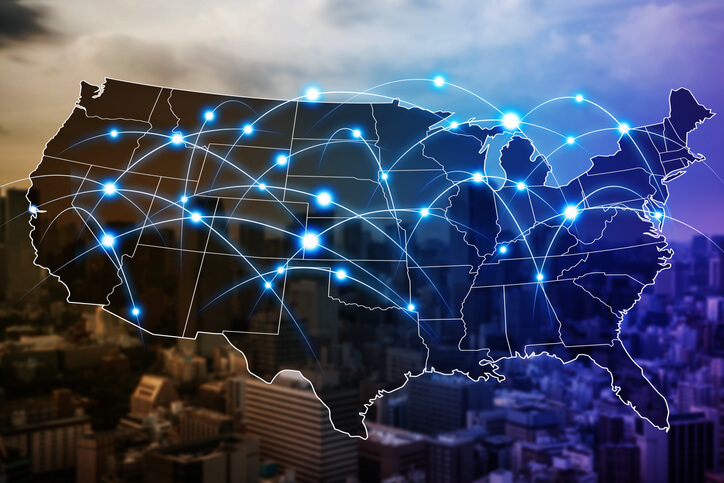 SEO Link Building
Building the authority of your website with backlinks is an important part of SEO.  We firmly believe building a comprehensive and diverse set of backlinks is the best way to build authority for your website.  Link building is an on-going aspect of JEMSU's powerful dental SEO process.
Technical SEO
Technical SEO involves assuring that the structure and code of your website is optimized for search engines.  Optimizing the code of websites requires a deep understanding of schema, code, speed elements and website structures.  Technical SEO is a continuous aspect of our effective SEO process.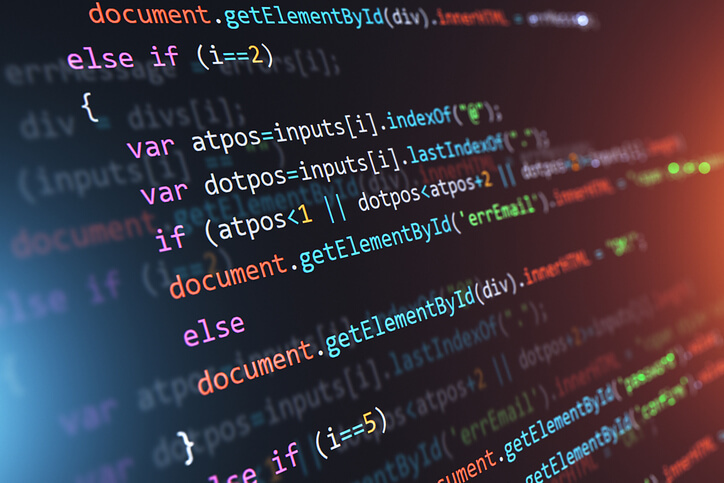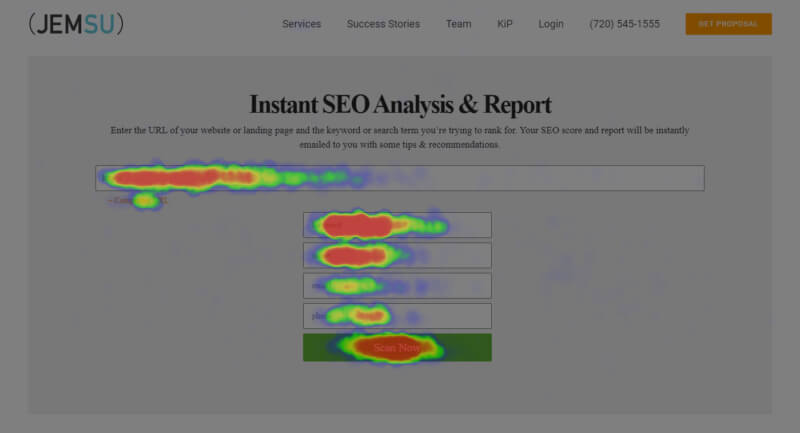 SEO + CRO
Conversion rate optimization (CRO) is the critical aspect of assuring that organic traffic driven by search engine optimization converts into leads and new patients for your dental practice. Our team helps you improve your conversion rate.
Comprehensive SEO Reporting
We provide custom SEO dashboards & PDF reports that track every aspect of SEO campaign progress including, overall organic visibility, rankings, traffic, backlinks, SEO errors, SEO audit scores and much more.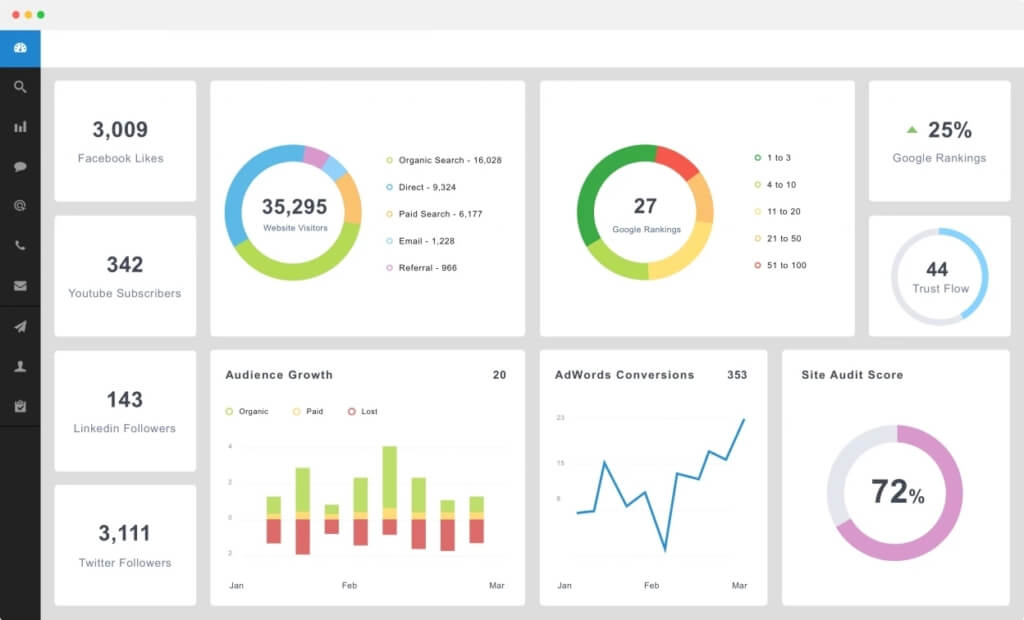 The Challenge:  The Challenge: Increase new dental patients with better organic visibility and traffic using comprehensive dental SEO strategies for better map & organic rankings.
Increase in Organic Visbility
Increase in Organic Traffic
Why Hire JEMSU for Dentist SEO?
At JEMSU we firmly believe marketing and sales are the life blood of business.  Creating strong Dentist SEO campaigns can significantly grow your dental practice. Our team will closely collaborate with you to create clear search engine optimization goals.  We'll dive into your business model and establish benchmarks around every aspect of your organic conversion funnel.  We'll create goals and benchmarks that can act as a guide in many of your marketing decisions. We are confident our comprehensive and dynamic Dental SEO strategies will grow your traffic, leads and new patients.  Our dashboard will allow you to thoroughly monitor every aspect of SEO progress including the 3 most important key performance indicators (KPIs), overall organic visibility, organic traffic and organic conversions.  In addition, our dashboard will allow you to thoroughly track the progress of all your digital advertising campaigns including Google Ads, Bing & Yahoo Ads, Facebook & Instagram Ads, LinkedIn Ads, YouTube Ads and more.
We are committed to providing a detailed dashboard & PDF reports to monitor every aspect of your SEO efforts.  At JEMSU we take a data driven approach to constantly improve SEO campaign performance. Our team will analyze campaign progress and provide phone, video and email consultations to help shed light on the mountains of data we collect in a concise manner.  We make a variety of adjustments to our SEO strategies based on the data we analyze.   We pledge to apply our years of SEO expertise to find the best data driven strategies that meet your search engine optimization goals.   As a Dentist SEO agency we drink our own kool aid and conduct the entire spectrum of SEO and digital advertising strategies for ourselves.  We believe this is one of the reasons JEMSU has been on the Inc. 5000 fastest growing companies list, twice.  We are eager to advance our expertise through continued learning and collaboration with companies who believe in the power of SEO and digital advertising.
#1 Ranked Dental SEO Agency

Hundreds of Happy Clients
Bing Accredited Professional

Facebook Marketing Partner
Dedicated Account Strategists
Dentist SEO // Frequently Asked Questions
We create custom SEO strategies and pricing for each client based on several factors including: the history of their website, competition, market/s size, industry and more.  Most our SEO strategies range from $500-$5000+ per month.
The time it takes to rank keywords can vary widely based on several factors.  Less competitive & long tail keywords rank quicker than competitive & short tail keywords.  Generally SEO is a long term strategy and the best way to monitor overall success is to gauge the trajectory of SEO's key performance indicators:  Overall organic visibility, organic traffic and organic conversions.  We usually need 6-12 months to show strong SEO growth.
Yes.  If you have the time, expertise and structured process.  We've found a large number of business owners and marketing manager don't have the time, expertise or structured process to achieve excellent SEO results.
Yes. Organic traffic is often the largest source of website visitors to many business websites.  In addition, organic traffic can have a strong conversion rate turning traffic into leads and sales.
Sometimes PPC is looked at as a short term fix until SEO gets you ranking organically. While it can be helpful for that purpose, PPC has so much to offer on its own! In addition to quickly putting you on the top of search results page for your desired keywords, PPC visitors are 50% more likely to purchase something than organic visitors. Buyers are comfortable being advertised to on Google, so paid ads on high intent keywords get 65% of clicks. A winning strategy involves both SEO & PPC.
Yes. Google is by far the largest search engine, so it is our primary focus, but we do optimize for other search engines like Bing & Yahoo.
Dental SEO & Marketing Budget Tips
A few tips on how to find the right cost per lead for your dental practice.