Boise's Top SEO & Digital Advertising Agency
JEMSU is a team of passionate digital marketing professionals.  We collaborate with business owners and marketing managers in the Boise area to apply the best SEO and digital advertising strategies to achieve excellent results.  Our deep passion for digital advertising has driven us to thoroughly study and understand the various digital channels and how to properly leverage the power from each channel to meet our client's marketing goals.  Founded in 2009, JEMSU is one of the highest reviewed and highest rated SEO and digital marketing companies.
Our holistic approach to SEO and digital marketing has provided measurable results for everything from local businesses to national e-commerce websites.  We have assisted organizations ranging from Boise marketing departments to New York consulting firms with our unified processes, allowing us to implement tactics that guide qualified, valuable traffic to your website and business. We strive to maximize each business' traffic, leads and sales with a customized strategy.
Traffic
Increase your organic traffic with comprehensive and dynamic SEO strategies. Boost the quantity and quality of your paid traffic with a variety of digital advertising options.
JEMSU is passionate about driving qualified organic and paid traffic through comprehensive and dynamic strategies.
Conversion
Convert your traffic into leads and sales. Conversion optimization is at the core of JEMSU's marketing expertise. We love to produce measurable impact for our clients.
Conversion rate optimization or CRO is a critical aspect of digital marketing.  From landing page design to heatmaps and form analytics, we love to optimize for conversions!
Loyalty
Turn happy customers into powerful advocates and marketers of your business. From 5 star reviews to social shares, happy customers help market your brand.
In today's hyper social world, turning your customers into advocates with reviews, social shares and word of mouth is a powerful way to market your business and build your brand.
Boise SEO
Organic traffic driven by search engine optimization (SEO) is the largest source of website visitors to many Boise business websites.  We take a comprehensive and dynamic approach to increasing organic traffic with powerful SEO strategies.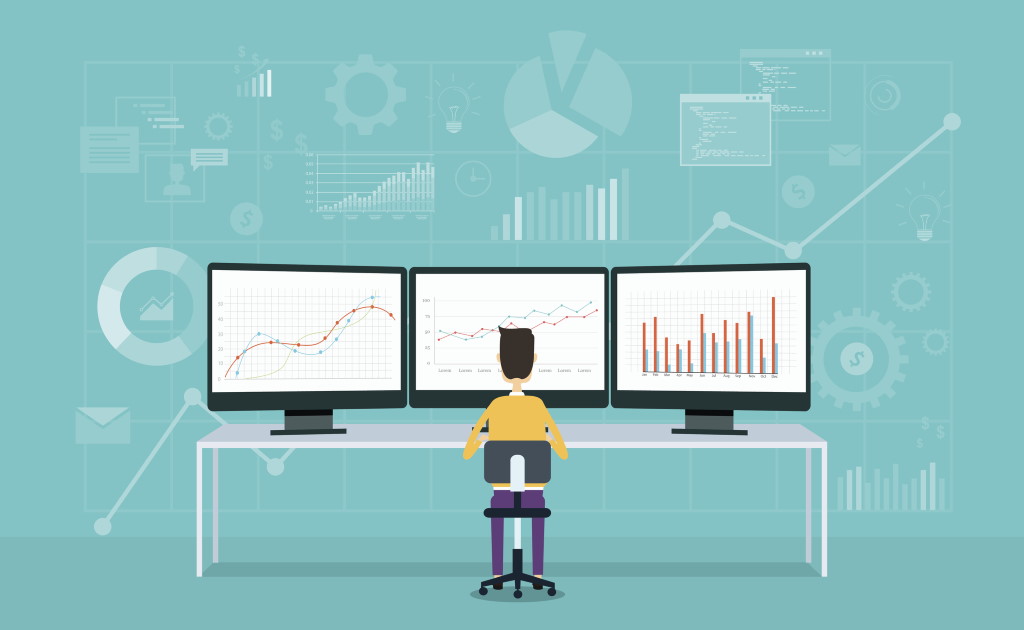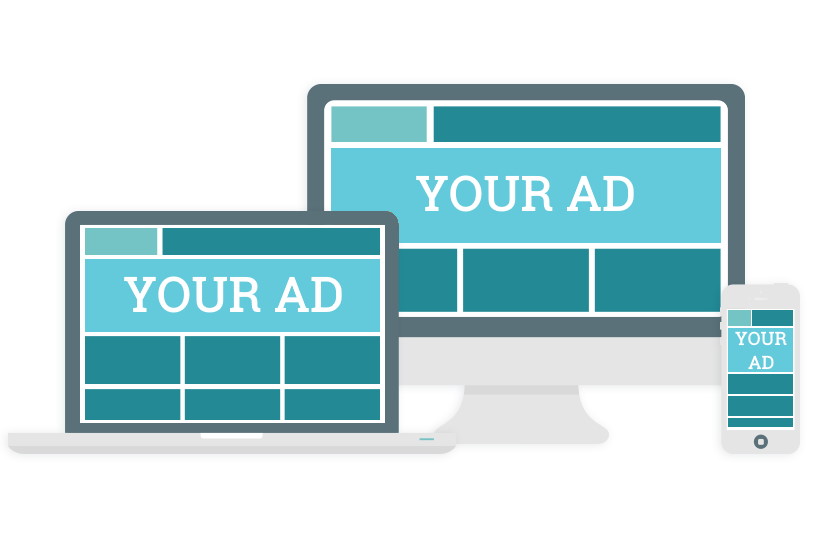 Boise Digital Advertising
Websites like Google, Bing, Facebook, Instagram & LinkedIn present a tremendous, targeted advertising opportunity to drive relevant traffic to your website.  Our goal and data driven approach to digital advertising leverages the best targeting options from each platform to drive the right customers at the right time.
Boise Social Media Marketing
Creating engaging content for social media websites like Facebook, Instagram, LinkedIn and Twitter is a powerful way to brand your company, reach new customers and engage existing ones.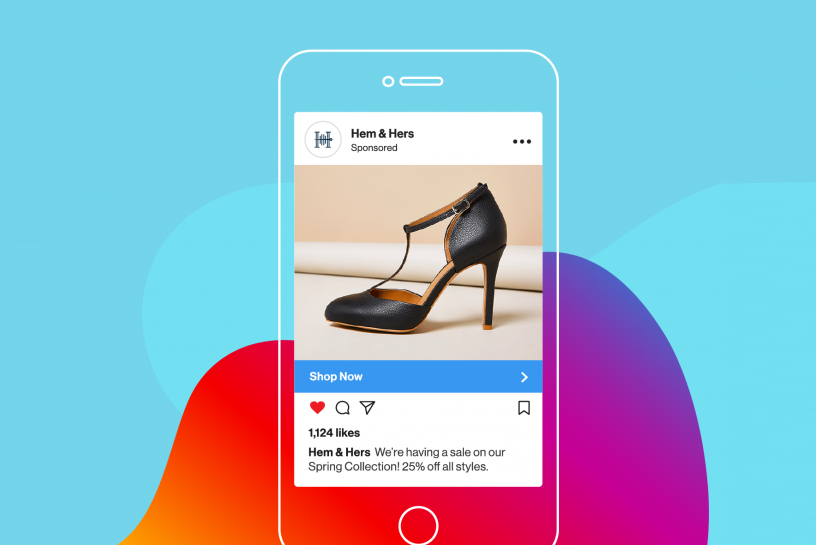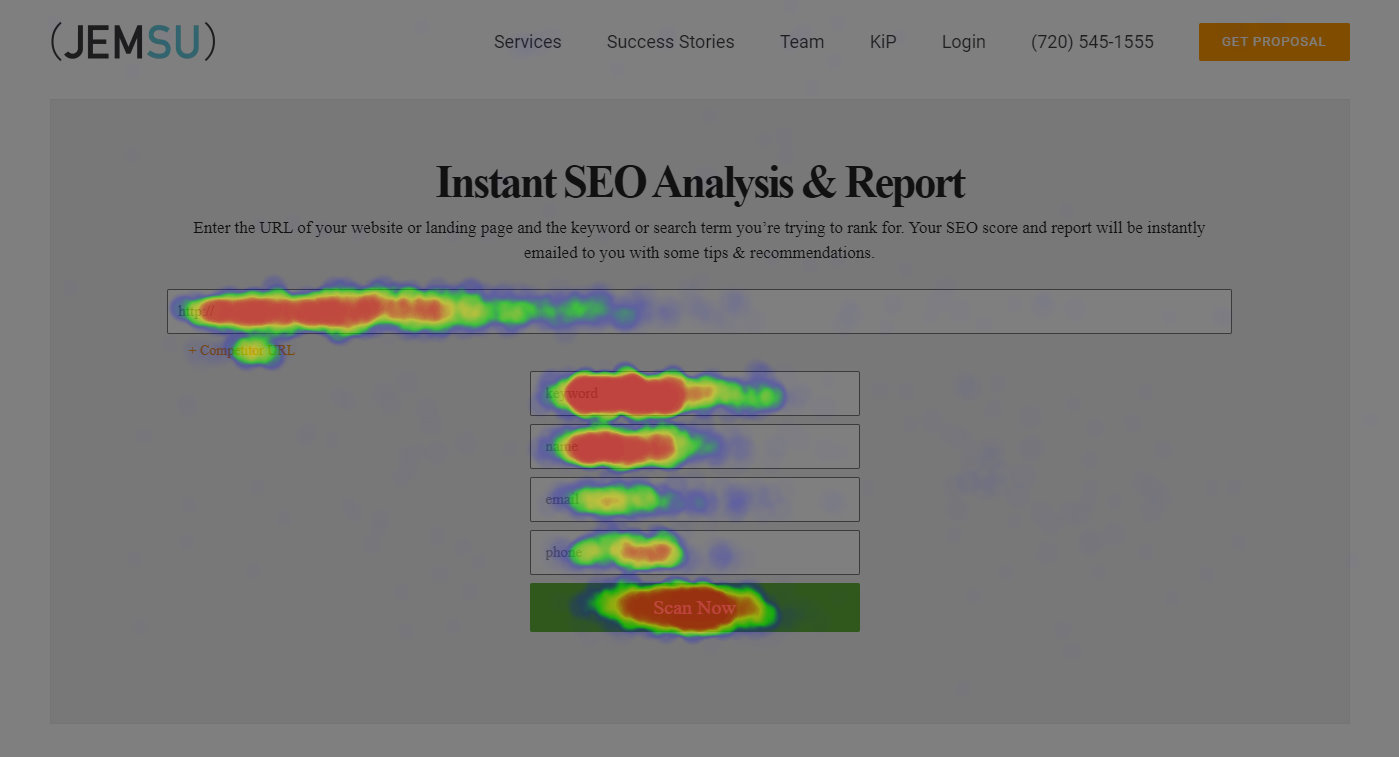 Boise Conversion Rate Optimization
Converting website visitors into leads and sales is one of the most critical aspects of digital marketing.  We use a wide variety of lead capture techniques from sticky headers and exit intent pop-ups to floating footers and strategic forms.  In addition, we monitor and improve conversions with split tests, a/b tests, heatmaps, session recordings, form analytics and funnel analysis.
Boise Review Management
90% of consumers read reviews before buying a product or service.  Our review management software helps you automatically gain more 5 star reviews using both SMS and email as well as promoting those reviews on your websites and social media.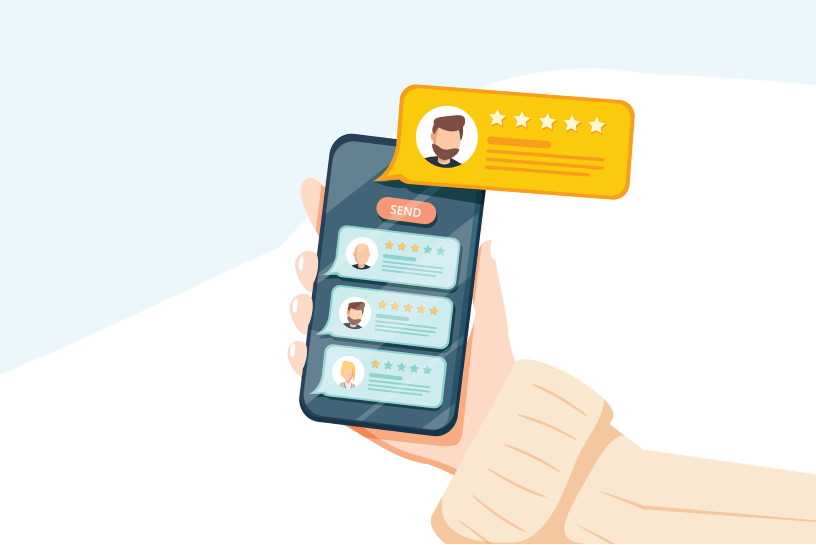 Jemsu has been a great asset for us. The results have grown at strong positive linear rate. They have been extremely accessible, flexible, and very open about everything. Natalya is a star example of how to work with your accounts to drive them forward and adjusts to their quirks. Jaime is able to clearly communicate all of the work that is being done behind the scenes and make sure that all of my team is understanding.
I couldn't be more pleased with my JEMSU Marketing Team!

Julia, Tamara, Joelle and Dally have exceeded my expectations in professionalism, creativity, organization, and turn around time with my Social Media Management project.

I have thoroughly enjoyed sharing my journey with this team of empowered women!
Thank you JEMSU! Your team designed and launched my new website, and developed strategies to drive traffic to my site, which has increased my sales. I highly recommend your Website & SEO Agency!
Jemsu has always been professional and wonderful to work with on both the SEO and website design side. They are responsive and take the time to explain to us the complicated world of SEO.
Jemsu is an excellent company to work with. Our new website blows away our competition! Unique, smooth, and flawless. Definite wow factor!
The folks at JEMSU were excellent in designing and launching our new website. The process was well laid out and executed. I could not be happier with the end product and would highly recommend them to anyone.
Jemsu is a great company to work with. Two prong approach with a new site and SEO. They totally redesigned my website to be more market specific, responsive, and mobile friendly. SEO strategy is broad based and starting to kick in. My marketing will also be adding Facebook and Google ads in the coming weeks. Thanks for your all you hard work.
JEMSU has wworked with our team to create a successful campaign including incorporating an overall rebranding of our multiple solutions. The JEMSU team is embracing of our vision and responds timely with life of our ideas.
JEMSU is great company to work with. They listen & really work hard to produce results. Johnathan & Sasha were such a big help. If you have a question or concern they are always there for you.

I would definitely recommend them to anyone looking to grow their company through adwords campaigns.
Jemsu have exceeded our expectations across all of our digital marketing requirements, and I would recommend their services to anyone who needs expertise in the digital marketing space.
JEMSU was able to quickly migrate my site to a new host and fix all my indexation issue. I look forward to growing my services with JEMSU as I gain traffic. It's a real pleasure working with Julian and Juan, they're both very professional, courteous and helpful.
JEMSU is incredible. The entire team Is professional, they don't miss a deadlines and produce stellar work. I highly recommend Chris, Rianne, and their entire team.
We've been working with JEMSU for about five months and couldn't be happier with the outcome. Our traffic is up and our leads are increasing in quality and quantity by the month. My only regret is not finding them sooner! They're worth every penny!
At JEMSU we firmly believe marketing and sales are the life blood of business.  Creating strong SEO and digital advertising campaigns can significantly grow your business. Our Boise team will closely collaborate with you to create clear digital marketing growth goals.  We'll dive into your business model and establish benchmarks around every aspect of your conversion funnel.  We'll create goals and benchmarks that can act as a guide in many of your marketing decisions. We are confident our comprehensive and dynamic SEO and digital advertising strategies will grow your traffic, leads and sales.  Our dashboard will allow you to thoroughly monitor every aspect of SEO progress including the 3 most important key performance indicators (KPIs), overall organic visibility, organic traffic and organic conversions.  In addition, our dashboard will allow you to thoroughly track the progress of all your digital advertising campaigns including Google Ads, Bing & Yahoo Ads, Facebook & Instagram Ads, LinkedIn Ads, YouTube Ads and more.
We are committed to providing a detailed dashboard & PDF reports to monitor every aspect of your SEO & digital marketing efforts.  At JEMSU we take a data driven approach to constantly improve SEO and digital advertising campaign performance. Our team will analyze campaign progress and provide phone, video and email consultations to help shed light on the mountains of data we collect in a concise manner.  We make a variety of adjustments to our strategies based on the data we analyze.   We pledge to apply our years of SEO and digital marketing expertise to find the best data driven strategies that meet your digital marketing goals.   As a Boise SEO and digital advertising agency we drink our own kool aid and conduct the entire spectrum of SEO and digital advertising strategies for ourselves.  We believe this is one of the reasons JEMSU has been on the Inc. 5000 fastest growing companies list, twice.  We are eager to advance our expertise through continued learning and collaboration with companies who believe in the power of SEO and digital advertising.
Top Ranked SEO Company in Boise

Hundreds of Happy Clients
Bing Accredited Professional

Facebook Marketing Partner
Dedicated Account Strategists
Frequently Asked Questions
Okay, we're going to talk about some ways to improve your SEO and the local Boise area. I guess the Boise area includes the Meridian Eagle. We all know that Boise is one of the faster growing small cities in the U S or its size. It's growing pretty rapidly, but we're going to walk through some ways to improve your, your local listings. And what I mean by local is when you search a query, for example, Boise dentist, um, the first results that you're going to get on the Google results page is you're going to get anywhere from zero to four. Ads are going to show up first, and then this map listings are going to show up next. And this really is what Google calls local listings. It can be called the Google map listings, uh, the Google three pack. Really what it is is these listings come from your Google, my business profile.
Um, and they generally show up after ads, um, for queries that warrant local businesses. So it's definitely really important to understand how to get your business listing, to show up in these search results. Um, and then after the Google, my business listings are 10 organic results as well. And generally these are also local, um, organic results as well. So we're going to talk a little bit about how to improve your local Google, my business listings and Google has an article that came out with, um, titled improve your local ranking on Google. And so we're going to go through the three primary things that they outline and determine how they rank different businesses locally. So, um, the first element is relevance and it States that relevance refers to how well a local listing matches what someone is searching for adding complete and detailed business information can help Google better understand your business and match your listing to relevant searches.
Uh, so there's quite a few areas within your Google, my business listing to really come complete that data, or to make sure that you fill it out fully, but the first and most important thing is, is relevant. So if I'm searching for a Boise dentist and you're listed as a Boise dentist, that's going to be relevant. Relevancy is going to come from your business name, your business description, but also, um, elements on your actual website. So your, the content of your website is Google's going to pull from that to see how relevant you are. So it is important to make sure that you complete as much information in your profile as possible, but relevance is something that is going to be determined by the query and the content of your profile and the content of your website. Um, so distance is the next important element here.
And, uh, it States, it says just like it sounds, how far is each potential search result from the location term used in a search. If a user doesn't specify a location, their search, Google calculate distance based on what's known about their location. So this is actually pretty important proximity or distance. Isn't actually important ranking factor. For example, if you have a coffee shop in downtown Boise and somebody is all the way over in Eagle or Meridian and searches coffee, Google is going to show really only coffee shops that are close in, you know, distance to where they're searching from. So they're not going to show coffee shops in Boise because there are too many coffee shops between Eagle and downtown Boise. Um, so distance matters a lot. Now, if you have a business where there are fewer comp competitors, um, then the proximity might be much wider.
Um, so for instance, if you are a dealership for Alexis, somebody types in Boise Lexus dealership, um, probably they're going to show the entire ADA County or the whole Valley, um, because there's not that many Alexis dealerships in the whole Valley where there may be dozens or hundreds of coffee shops. So the more competitive is the more that distance or proximity matters. Um, and that's really important to know that in some cases, proximity may be a key factor in what, what Google is ranking for aquarium. The last one, and oftentimes one of the most important is what they call prominence. So prominence refers to how well known a businesses. Some places are more prominent in the offline world and search results. Try to reflect this in local rankings, for example, famous museums, landmark hotels, well-known store brands that are familiar to many people are also likely to be prominent in local search results.
Prominence is also based on information that Google has about a business from across the web, like links, articles, directories, Google review count and score are factored into local search ranking, more reviews and positive ratings will probably improve a business's local ranking. Your position in web results is also a factor. So SEO best practices also apply to local search engine optimization. So obviously this is where really everything you do on your website is actually going to impact, um, your Google, my business listing, or how you rank in those map listings. Um, so obviously it's important that your, your Google, my business listing and your website have relevance with each other, um, and that they have good authority. Um, and then also Google mentions, um, reviews, you know, having positive reviews and having a lot of reviews is a factor. So there's obviously quite a few different factors, but these are kind of the top three that you need to look at when really trying to improve, um, your Google, my business listing in the Boise area.
Again, it's relevance, distance and prominence. Um, so the next thing I want to kind of show you is just, just a tool that can really help, you know, your local Boise business. Um, with semester we have an instant SEO checker, so you just simply drop your URL into the top bar here, and then the keyword that you like to rank for, and then press scan. Now nearly take about 15 to 30 seconds to scan your URL, and then it will output a score, but there are definitely elements in this instant SEO checker that are really important that really tied to the, um, prominence piece of how Google ranks back, uh, websites locally. Um, but some really important things, um, are first your page titles. You know, if you're going after a key word, um, and want to rank well in the Boise area or Meridian or Eagle, uh, definitely you need to have a good title tag that incorporates those key words and oftentimes the city into, into the title.
And so it checks three elements of your title tag. Um, also another important thing that this instant SEO checker looks at is your content. Um, it's going to look at the copy, it's called copy analysis. This is actually really important and looks to see if there's going to be at least 2000 words on each page. This is one of the biggest thing we see with, uh, businesses not doing well with their SEO is they often have time to have very thin content. Um, and so this does this copy analysis, this instant SEO checker actually checks 58 SEO elements. Um, so there's quite a few things it's going to check, but definitely a nice little tool, uh, for you to look at, uh, for your role for your Boise business. Um, just pop in here and it, again, it scans it instantly and it gives you a PDF report that you can, and at the end of the report, there's a task list of items that if it didn't pass you, you can kind of, um, you know, check off those task lists items, um, in a PDF report that you can download.
Um, lastly, I think a really important tool when you're doing SEO is, is, is doing good keyword research. We always recommend using Google's official keyword planner. That's where you're going to get the best actual, um, local data for key words. Um, Google's keyword planner is really one of the only tools that allows you to get the exact keyword volumes for, for a city. For example, we're going to pull this up now, the keyword planner to have to get the keyword planner, and you do need to open up a Google ads account. So that would be something where you would have to open up Google ads account to get access to keyword planner, but it's worth it to have access to the best data from the source in terms. So if I type in, let's say type in dentist, I don't want to see how many people are searching for dentists in Boise.
We can do just that we can actually narrow down to the gist of Boise market, right? So if I want to see just Boise, Google also has what's his called these Nielsen DMA regions, which take kind of multiple cities together. So this might look at Boise Eagle, Meridian, Kuna. It might even look as far as Caldwell to some other cities, but then the DMA regions are oftentimes a larger metropolitan area. So I can look at just Boise and see, all right, how many people are searching for dentists, just in Boise. And then it also gives me a lot of other, um, you know, keyword ideas. How, how are people searching, um, in the Boise area? And it gives me kind of the exact volume of how people search for these keywords in, um, in a very specific area that I'm choosing. So in this case now, again, I can actually, I can group multiple cities together.
So let's say if I want to see how, how things are searched in Meridian, I can also pull up Meridian, um, as well and add that, or like I said, so I could, I could string as many cities and towns together as I'd like to kind of get the volume. And when I do that, it will, it will kind of readjust my search volumes and show me how many people are searching for these keywords in those two areas. But again, so something that's pretty smart to use is this, this, this, uh, Nielsen DMA regions that will group multiple areas, um, together in one. So, um, I can do just that. And it looks like, you know, the, the Nielsen DMA region is about 2.6 million people approximately, and they just kind of remove my other, other areas. I can say that. Yeah, I mean, in the, in this area, there are, you know, 1900 people a month searching for dentists. So quite a few people every month searching for a dentist. So that shows the value of search. Lots of people searching for it would be valuable to be ranked organically or from, from a paid perspective. So definitely one of my favorite tools to use is this keyword planner, uh, very smart to use to get the local volumes in the Boise area. Um, so that's, that's a couple tips and tricks to help improve your SEO and the Boise area.