How To Check A Website For SEO Mistakes in 10 Easy Steps
Creating a website is not a boat cruise with a gust of wind rushing across your face; it is a technical task that requires a lot of attention. Think of it as a work of art. You must fine-tune every detail to make sure your work stands out. Your primary concern should be getting your website up the rankings at record speed. 
But here is the problem: your web development strategy can affect your site's ranking. It might be a problem linked to your SEO technique or a simple design oversight holding your website in the abyss of Google rankings.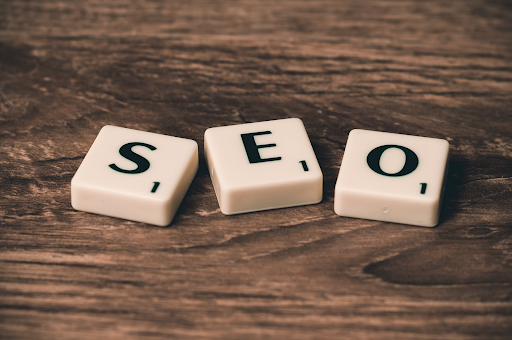 What is a website audit?
Yes, the word 'audit' is always nerve-racking because it makes you think, "Oh no! Here comes the IRS again." 
But you don't have to feel that when considering a website audit. 
A website audit is a routine analysis of your website's performance based on the rankings. The analysis considers SEO gaffes, technical issues, and design inconsistencies.
So, a website audit is not something you should dread. You should accept it as a necessary diagnostic measure to predict possible areas of improvement. 
Conducting a web audit helps in the following ways:
Provides a clear picture of possible technical issues affecting site traffic

Detects possible site duplicates

Helps to pinpoint suggestions for improving your site's SEO score

Detects possible security issues 

Provides information on your competition 

Helps to improve conversion rates
Types of website audits
You can conduct a general audit or split the process to focus on various facets of the website's operations. In recent years, most companies offer the whole-scale audit as a package instead of analyzing every area individually. 
Nonetheless, a website audit can take the following forms:
This analysis provides a clear picture of potential security flaws. It shows you various risk factors that might jeopardize sensitive data on your site.
Your SEO strategy might be the reason your site is not where it should be. Sometimes, competitors might use negative SEO tactics to harm your site. An SEO audit will help you detect these issues.
Social media presence audit
This type of audit provides insight into the most valuable media platforms to generate traffic for your website. 
Most big companies maintain a competitive advantage by keeping abreast of their competitors' marketing strategies. Auditing your competitor's website provides insights into the best practices to incorporate into your business.
Your site's rankings might be plummeting because of penalties and red flags. So, this audit will help you find out if and why your site has been penalized.
A website is a piece of construction that should undergo constant maintenance checks. Conducting a site health audit helps analyze technical issues affecting the site's KPI.
Useful steps for auditing your website
With your newfound knowledge about auditing websites, you now need to develop a step-by-step strategy. 
But what should be the first step in the auditing process?
Experts always suggest starting with things people can see and work your way down to the technical and structural details.
So, let's check out ten easy steps of auditing your website without any expert experience.
1 – Start with the design
Your website's design affects the amount of traffic you can generate. 
Is your interface user-friendly? 
Remember that most users might be visiting the site on their phones. So, check the site's mobile version for compatibility and usability during the development stage.
Another design issue that you should consider is navigation. We all want to visit a site and navigate smoothly. Therefore, place your navigation menu in plain view, both in the header and footer.
Apart from  that, you should update all your calls to action. Make sure that the message they convey is concise and crystal clear. For example, a button following any blog post should contain "Read more" or any relevant prompt.
Also, don't forget to check the website for annoying pop-ups and insane ads. 
Just think of the last time you visited a page like that. Your first instinct was to close the pop-up or close the tab completely. So, always make sure that every pop-up placed on your website is necessary.
Moreover, you should use eligible fonts and understandable graphics for your content. People don't have time to strain their eyes just to figure out what is written on the website. Check if all the fonts are legible on mobile and desktop.
2 – Search for site duplicates
The issue of duplicate sites is often a web development oversight. But you should conduct an independent check to make sure your site doesn't exist on duplicate domains. 
And why is that?
Just imagine you have a lemonade stand that serves a commune of only 50 people. What happens when you open two lemonade stands in the same commune? The customer base will be divided into two — roughly 25 each. In total, all the customers belong to you, but both businesses have lost half of their client pool effectively. 
This same logic applies when your site has a duplicate. Some of the traffic will be redirected elsewhere instead of your primary business page. 
So, check different versions of your site to make sure they redirect to the same site. 
Try the following examples using http, https, and a www-prefix:
http://mysitename.com

http://www.mysitename.com

https://mysitename.com
If the results are the same, then you don't have any duplicates. If the results vary, then one of the sites is a duplicate.
3 – Analyze site speed 
The problem of slow websites is a technical issue that can cut into your traffic like a knife through butter. This is because users don't have the patience to wait for ages while the page is loading. 
Run speed analytics on the site to determine the page load distribution on mobile and desktop. Consult a web developer for useful practices to help you fix possible back end problems. On your part, also consider compressing files to a web-optimized version before loading them on your site.
4 – Analyze site traffic
Google Analytics is your one-stop for analyzing site traffic. After all, Google does the rankings. 
Your evaluation should start with organic searches to find out how people are discovering your pages. The results will show you whether your site's discoverability is increasing or decreasing. You will also discover the keyword that directs the most traffic to your page, which will help you adjust your SEO keyword approach.
Similarly, an inorganic search is a strategy used by some companies to advertise their products. It is like paying an Instagram influencer to endorse your clothing line. So, whenever a user types in a keyword related to your product, they will see an ad leading to your site at the top of the page.
On the other hand, inorganic (paid) search results analysis helps you identify the most lucrative (pay-per-click) PPC strategies. Big companies can always boost their position by purchasing PPC advertising.
In essence, if you can afford paid searches, then consider combining organic and inorganic search to maximize website traffic.
5 – Check the content quality
New Google algorithms now analyze website content based on quality. So, you have a limited chance of pushing your website to the top with low-quality content. 
Also, Google often ignores thin content, especially when it covers a complex concept that requires extensive exploration. As a result, the search engine only pushes top-quality content up the ladder.
But what determines top-quality content?
First, all blog posts and pages must be informative. Users should be able to read and get some value from this content. 
Secondly, the content must be written with a proper structure, using headlines and bullet points for clarity. 
Next, the content must be easily digestible. People should be able to skim through to the end and get the gist without reading every word.
In addition, the content must be unique with links to verified sources. Copying someone else's work will land you in serious trouble. Check your written content for plagiarism and similarity before publishing. Even an innocently copied Disclaimer section can get flagged as a duplicate content. So, always write your content from scratch or hire a top writer to assist you.
Finally, the content should not contain grammatical errors. Google focuses on promoting only the websites curated by certified experts. Consequently, content with glaringly bad grammar will harm your website's integrity.
6 – Conduct individual SEO content analysis
You can conduct a site-wide content analysis, but this is ineffective if you have content focusing on different topics. Therefore, individual analysis of the most important pages is a better alternative. 
Start by checking the keywords, and update them if necessary. Update your keyword research to address possible changes in user queries. Use a keyword tool to analyze the volume, intent, and competition for the chosen keyword.
Furthermore, make sure your meta tags are optimized. You can update the wording while retaining the existing keywords. URL names should also contain the entirety or parts of the focus keyword.
Also, you should try to follow up on user comments and complaints. This helps to improve engagement and conversion.
7 – Analyze the top pages for keywords
A competitive audit is essential because it helps you keep tabs on your competition. Keep your foes closer, eh? 
But what if your competitors rank below you? Why not measure up to the big guns?
That's right: you can only get to the top by dethroning those ahead of you. And it all starts by finding out their strategies. 
Analyze websites of companies within your niche and look for keyword clusters. You don't need to go beyond the first page: all you need is the top-10. 
With the gathered information, make adjustments to your content strategy to establish a competitive advantage. This technique is called fixing the content gap between you and the top players.
And in your quest to find high-volume keywords, keep an eye out for the keyword density. Keyword stuffing gives your content (and site) a bad reputation because Google bots can detect it. 
8 – Fix broken links
Internal and external links are essential for boosting your website's pedigree. Internal links help to boost content hierarchy since keywords are used as anchor texts. Similarly, external links from authoritative websites serve as a stamp authority. It means that someone important can vouch for your work.
Moreover, you can just add links to trustworthy web content (non-Wikipedia sources) in your content. But you must ensure that the links lead to the right source.
Check every link in your blog articles to make sure it doesn't redirect to a '404 Error' page. Replace every broken link with a live page, or just replace the content entirely.
9 – Check Google indexation data
Your website can only rank on Google searches if it has been indexed. You can deploy Google Search Console and use the Google indexed pages checker. 
This search will show you the number of sites indexed based on your domain name. And if you don't find your site in this search (or the search produces no results), you have a massive issue on your hands. So, hire an SEO expert for consultation going forward. 
Amanda Dudley is a top-level editor at EssayUSA. Her experience as a writer has given her the required expertise to work on complicated tasks. Amanda also heads a team of professional writers dedicated to providing unparalleled quality in terms of content.
10 – Confirm that you have transferred to HTTPS
HTTPS is a secure protocol  indicative of the presence of an SSL certificate. A secure website has a higher 'trust coefficient' on Google ranking algorithms. It means that your site can be trusted to handle the transfer and processing of user data. So, if your site is still using HTTP, upgrade to HTTPS at once to quell any security concerns.
In general, a website audit will help you plan better marketing strategies for promoting your business. But you need to analyze every aspect of the website to decipher the possible causes of the indexing problems. Don't limit the content to SEO. Devote enough resources for more extensive analysis. This will help you develop a more effective solution to the SEO issues. 
Moreover, you need to conduct audits regularly for specific pages and websites. And if you address every issue properly, your site will race up the rankings within a short time.